We're radical and that's official!
We're over the moon to have been listed in Nesta's  list of 50 new radical organisations and people making a real difference in their communities. Of course we couldn't have done any of this without the support of everyone who works with us to bring about real and meaningful change for people with learning disabilities.
Click on the image to read more about it in The Observer.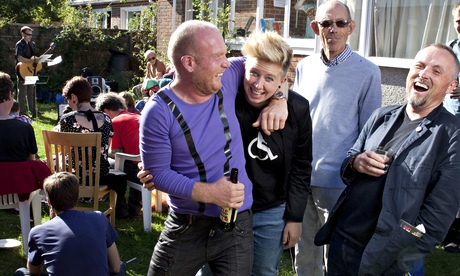 Of course the challenge now is to stay radical and the first thing we're doing is inviting anyone who wants to come to our Annual General Meeting on Sunday 12th Oct, 10am to 1pm, which will finish with some lunch.
The format of the meeting will be a very short opening to deal with the legal things which we're required to do and then we'll be looking at what work the charity needs to be focussing on in the future. This is where you all come in. We don't have the answers to this so we'll be asking people with learning disabilities, carers, friends, volunteers and anyone who has an interest in our work to join in conversations and plot, scheme and dream our plans for the future.
We're really excited about this approach and if you can't make it on the day we'll be aiming to share it all online using the hashtag #punkAGM so you can join in on Twitter.
If you want to come please sign up here (it's free) so we know how many sandwiches to buy.
Paul